How to Load the SCB-15 THC Remediation Reactor
Loading a THC Remediation system with 100 liters of oil can be a chore. The SCB-15 has some nice features to make the loading process as painless as possible.
The THC Remediation system lid is a large, stainless steel piece of technology with lighted viewing window, stirrer and connections. How's one supposed to wrangle this big lid?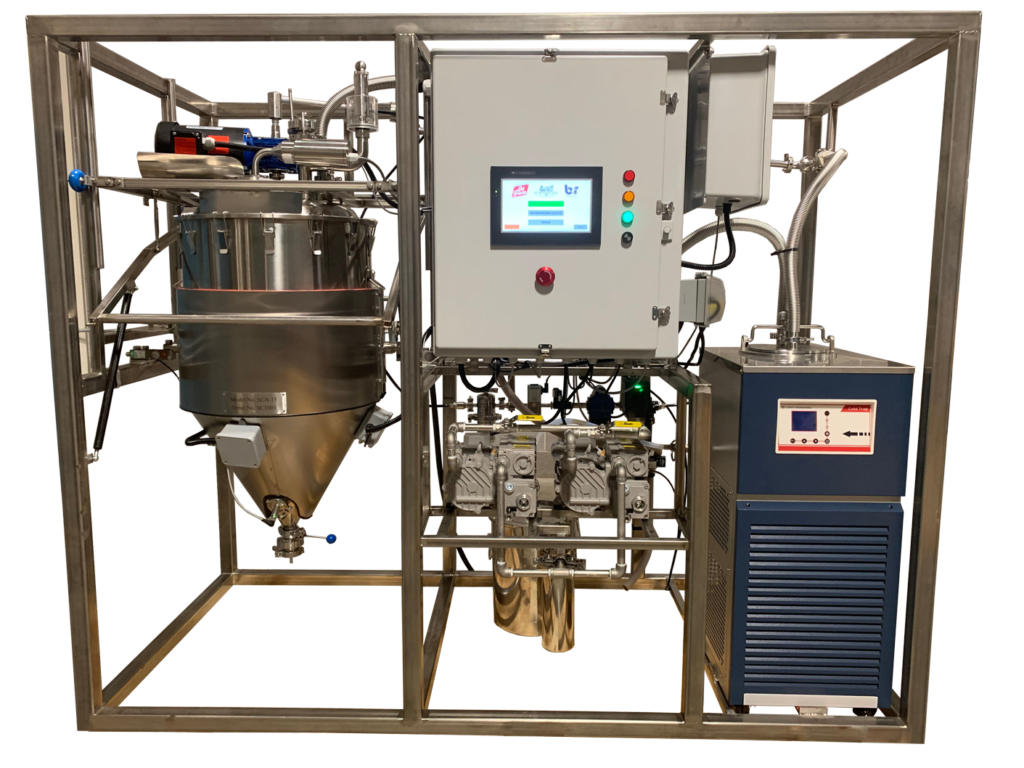 Undo the lid securing latches and gas springs smoothly lift the lid up and out of the way. No operator effort required.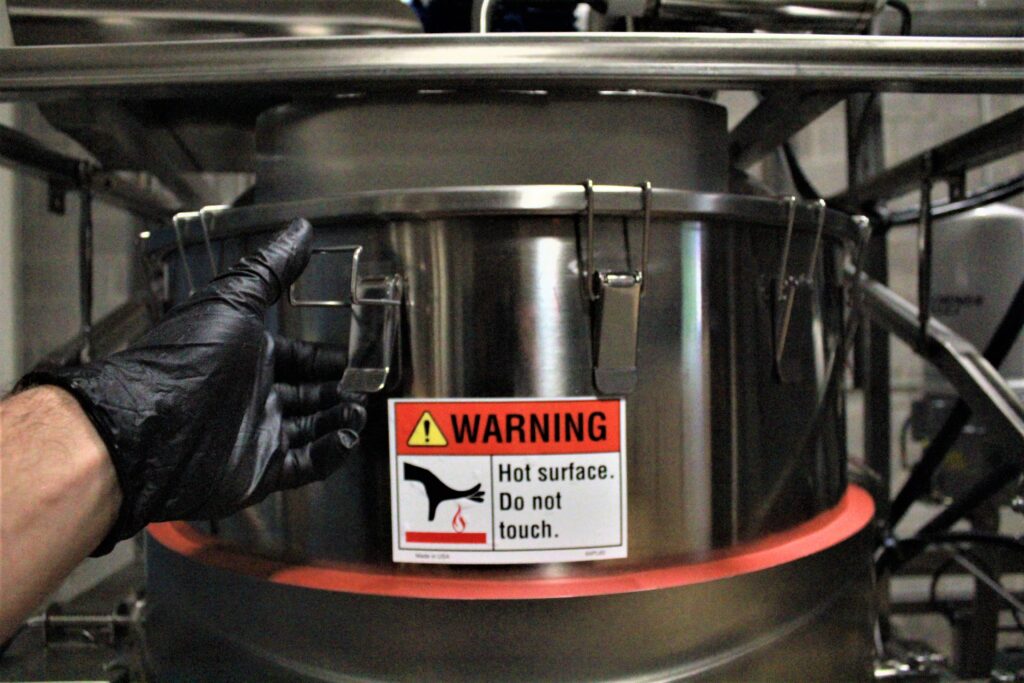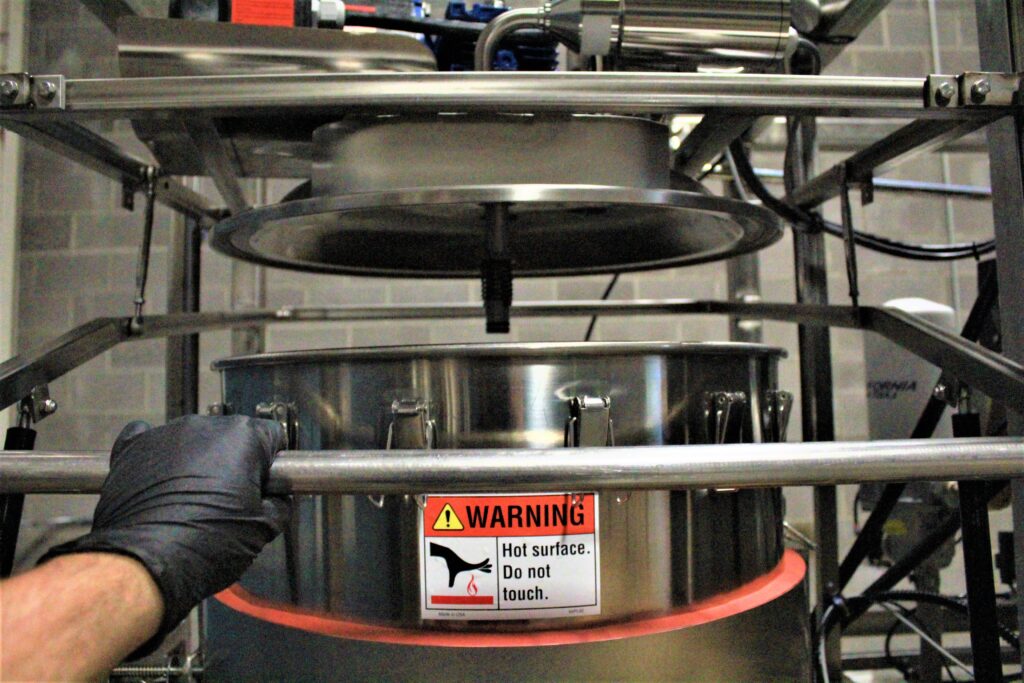 Pull the reactor position pin and the whole reactor gently pivots forward for easy access. The inside of the reactor is graduated for convenience.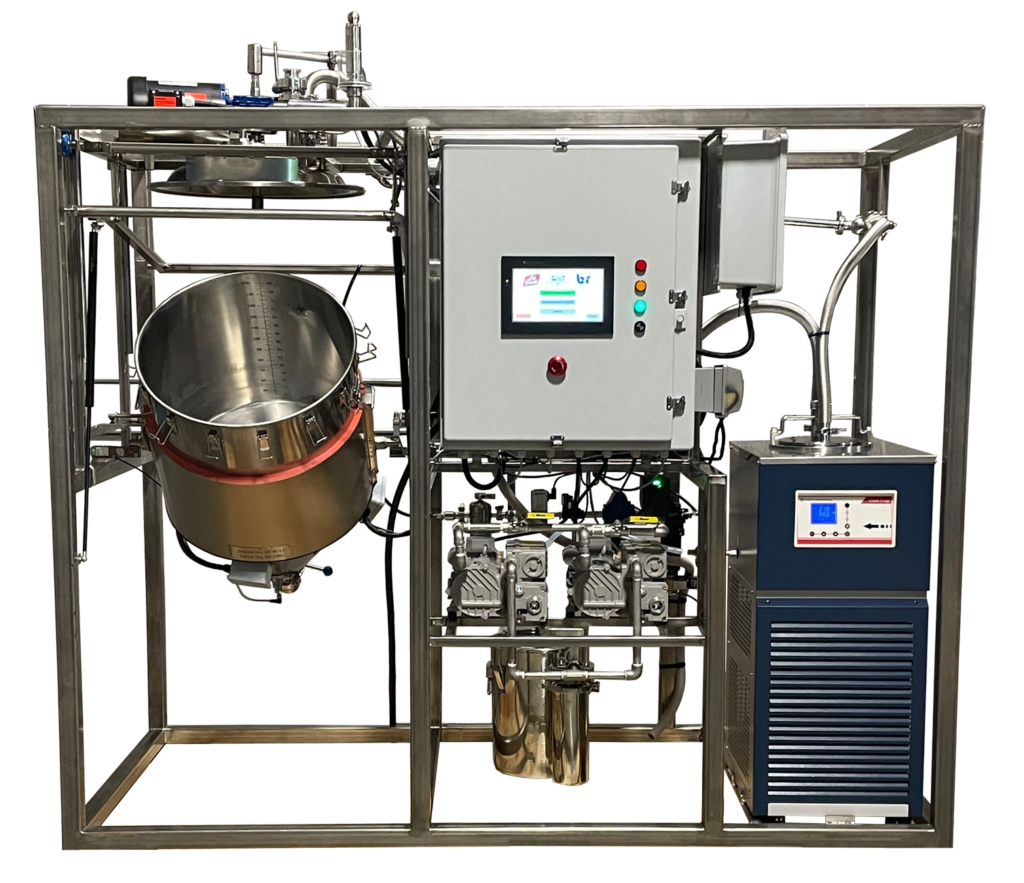 5 gallon buckets (20 liters) of extract, distillate or mother liquor can be easily poured into the reactor.
Once all the material is loaded, tilt the reactor back to the vertical position and replace the reactor position pin.
Place the stirrer in the reactor and connect to the drive shaft with and simple quick connection.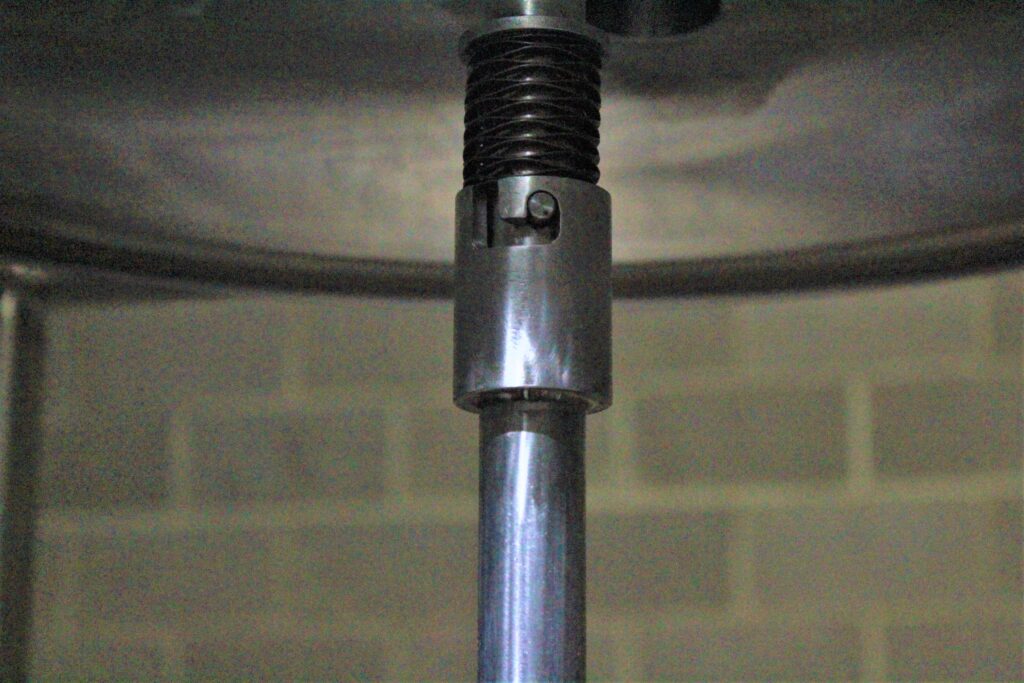 Lower the reactor lid and fasten the lid latches. There is a switch that detects if the reactor lid is in the closed position. If the lid is not in the secured position, the controller will not allow the process to be started.
The reactor is now ready for to remediate your material. Just press start to begin.
How to Empty the THC Remediation Reactor
About 24 hours after starting, remediation is complete. Your high value remediated extract, distillate or mother liquor is ready for collection.
The reactor is positioned high enough that a 5-gallon (20 liter) bucket comfortably fits under the reactor drain valve. Open the valve and remediated material will readily flow into a bucket or other container placed underneath it. Once the reactor is empty, run a clean cycle and the system is ready to remediate the next batch.