The software driving automated THC Remediation can make a huge difference in the safety, operation and traceability.
Operating Parameters for your starting material
The touch screen prompts the operator for starting material, weight, material type, and cannabinoid profile. This information is used to determine the optimum parameters for your starting material. The information also provides a record of each batch which aids traceability.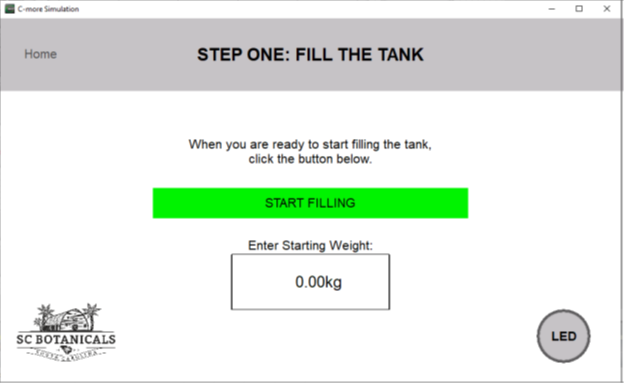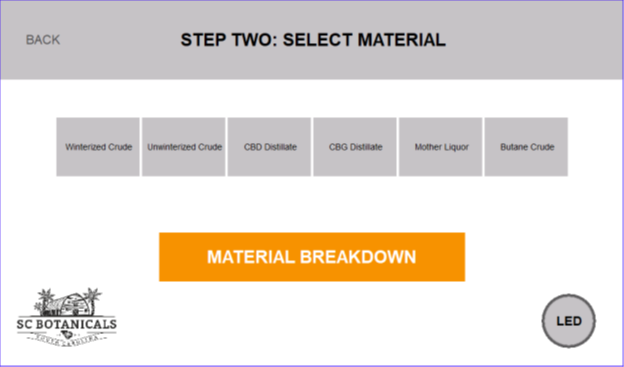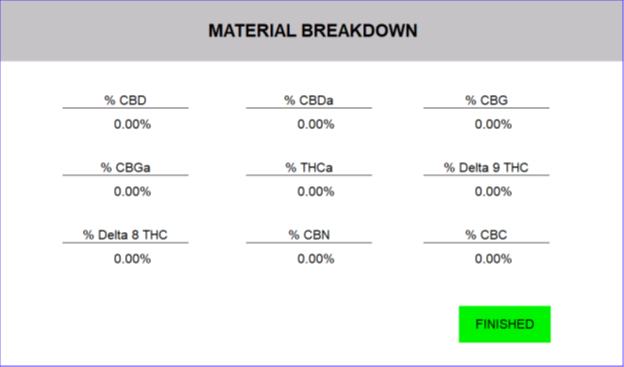 Start-Up Safety Questions
The operator is guided through a series of start-up questions, which ensure the equipment is configured correctly before the THC remediation process starts. The start-up questions are particularly useful for new operators or operators who haven't used the equipment in some time.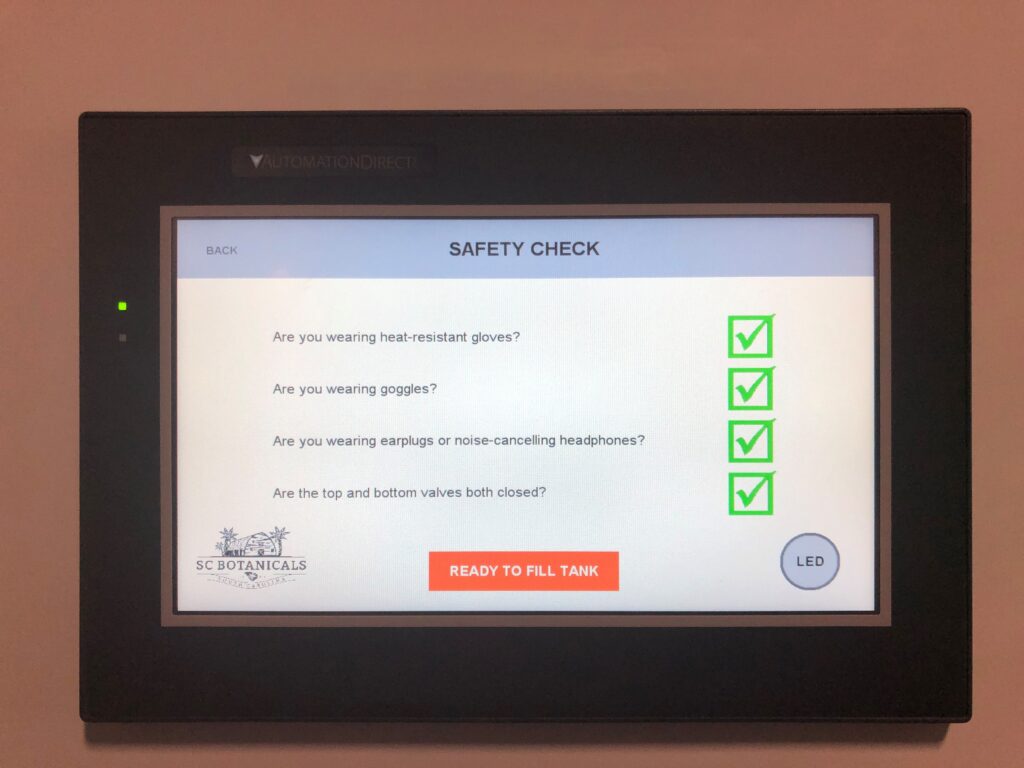 THC Remediation In Progress
Once the THC Remediation process has begun the operator can pause the process or cancel the cycle at any time. The countdown clock shows the remaining remediation time.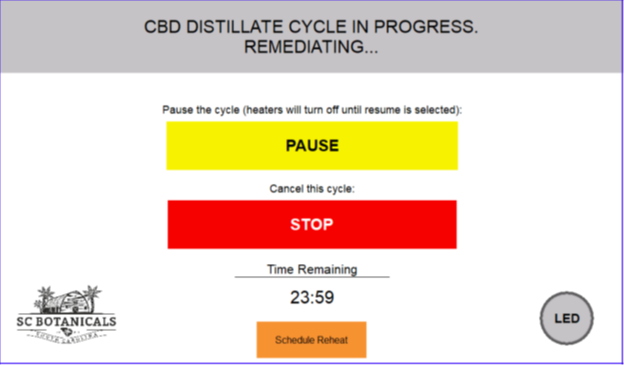 THC Remediation Complete
Once the remediation process is complete, the operator may enter the remediated material cannabinoid composition. They may also select additional remediation time if more THC needs to be removed. The operator may also finish the cycle.