Short Path Distillation – Just Getting Started

Short path distillation is an entry level system for making THC distillate from crude extract.  Its simplicity and low cost make it attractive to those new to making distillates.  Making THC distillate with the short path is exciting at first but in time the excitement can turn to annoyance.
Short Path – Long Day
A customer said this to me.  It's funny but true.  Typical distillation rates for the most common size short path systems is in the 100-500 ml per hour range and it will require two passes to make usable oil.  Distilling 3 liters of crude extract will take around 20 hours on average and the operator will need to be sitting in front of it through the whole distillation.  Larger short paths are available but their price approaches that of the upscale spinning band distillation systems.
Decarbing – Degassing
Most short path operators decarb/degass the oil on a hot plate before putting into the short path boiler.  Exposing hot crude extract (over 120 °C) to air is a recipe for oxidizing THC to CBN.  If the operator isn't paying attention the crude extract can overheat causing thermal degradation.  After decarbing/degassing the residue is viscous and needs to be transferred to the short path boiling flask.  You can only imagine how much extract is lost in the transfer, sticking to the beaker and funnel.
The alternative is to decarb in the short path distillation system.  This requires a lot of attention and a quick reaction time when the sample "muffins".  You better have your hand on the vacuum pump throttle valve or you'll have a mess on your hands.
The Operator
Running a short path isn't rocket science, but it does require an attentive operator. The operator will need to be in front of the short path through the full duration of the distillation. There are consequences for spending too much time away from the system!
Vacuum Grease – Chasing Vacuum Leaks
The ground glass joints on a short path are prone to vacuum leaks and often require a slathering of vacuum grease to seal the system.  All the air leaking into the distillation system is exposing your hot THC and CBD to oxygen. This will then degrade your cannabinoids primarily to CBN.
Up Your Game – Graduate from Short Path to Spinning Band Distillation.

Upgrading from short path to spinning band is a natural progression as your business matures.  Save time, save money, and make higher purity THC distillate.
Save Manpower – Automate
Spinning band does not require constant attention. Operators are normally performing other tasks while making distillate with a spinning band.  The man hours required per liter of distillate are greatly reduced.  Vacuum, heating, coolant temperatures are automatically controlled minimizing operator errors.  The distillation system can even be operated remotely.
Save Time – Distill Faster
Spinning band can distill in the 0.5 – 3.5 Liter per hour range.  Even better, spinning band only requires 1 pass.   Distill 3 liters in 1-4 hours with spinning band instead of 20 hours with short path.
Save Time and Trouble – Automated Decarb/Degassing
There is no need to decarb ahead of time.  The spinning band automates the decarb/degassing step and combines it with the removal of volatiles.  Automation saves time with zero chance of "muffining" or sucking the oil up the column.
Avoid Costly Vacuum Leaks  –  O-ring Vacuum Joints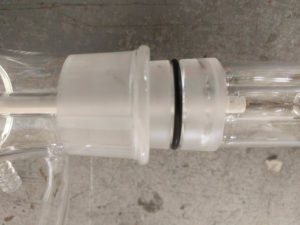 High quality distillation systems like spinning band uses O-ring vacuum joints.  They eliminate the need for vacuum grease and time wasted looking for vacuum leaks.  Leaky joints let air into the distillation system which leads to degradation of THC to CBN.  Vacuum grease leaches into the THC distillate, yuck!  Nobody wants to smoke or eat vacuum grease.   Save time and stress, use O-ring vacuum joints.
Bonus – Higher Purity Distillate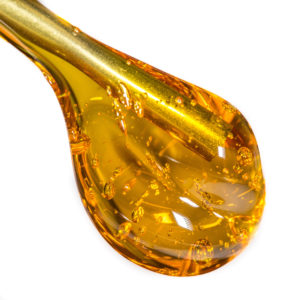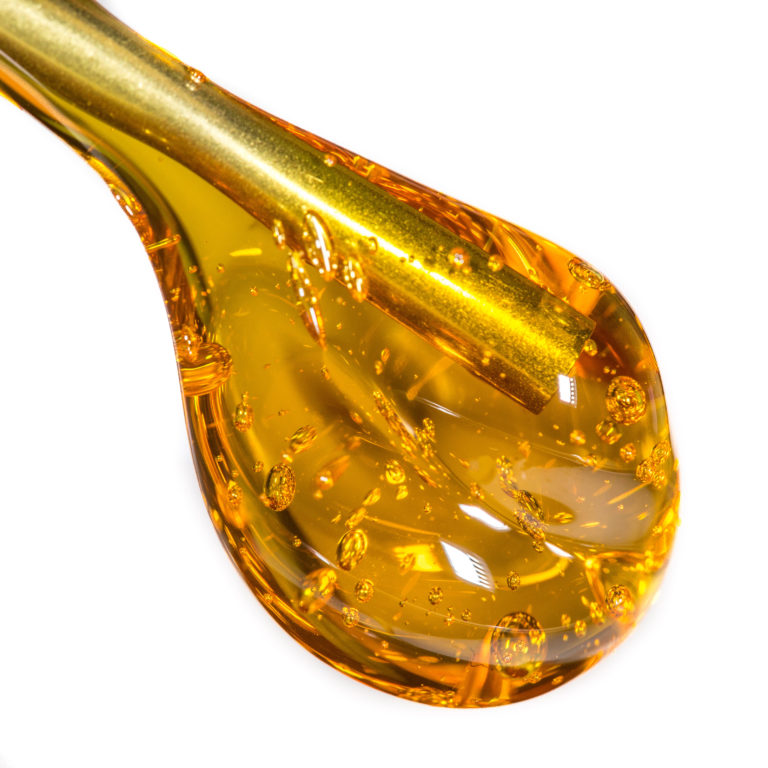 As an added bonus, when you upgrade from short path to spinning band distillation, you'll also upgrade the purity of your THC distillate.  If you are getting 85% total  cannabinoids with short path, you can expect 95% total cannabinoids with spinning band.