Imagine a solvent recycler that reminds the operator of important safety tasks, is easy to operate and uses the latest technology to improve trouble shooting. The ProCycler/MiniProCycler solvent recyclers include all this and more.
Safety Reminders
When starting a solvent recycling batch the operator will be prompted with safety reminders which ensure that the distillation system is correctly configured. The operator must confirm each safety question before recycling can begin. This increases safety, especially for new operators or those who haven't run the recycler for a while. The large touch screen makes the safety questions hard to miss.

Edit Recycling Programs
Your B/R solvent recycler comes preprogrammed with recycling programs for common histology solvents. Recycling programs can be edited to optimize them for your specific waste solvent. Slider bars allow easy adjustment of fill time, heating rates, fraction temperatures and maximum boiler temperature. Just hit save when finished. Want to remove a particular solvent from the start menu? Just unclick the "Active" check box and the solvent will be removed from the start up menu.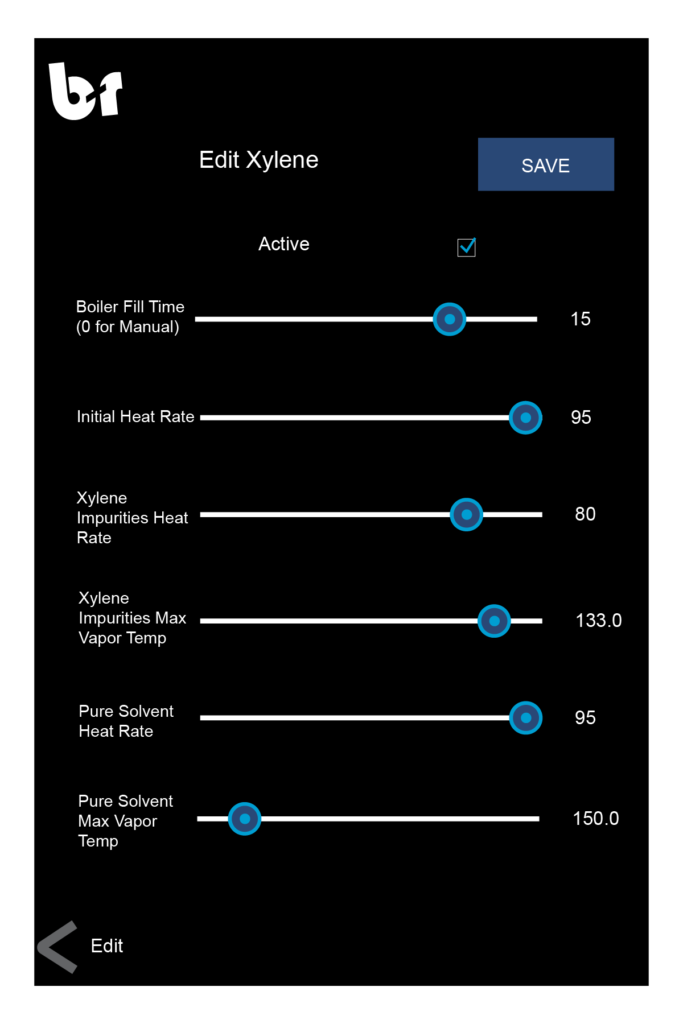 See Current Recycler Status
View the current recycler status while recycling. View the solvent being recycling (Formalin, Xylene, Alcohol, Xylene Substitute) along with the material that is current being collected (Pure Solvent or Impurities Being Removed).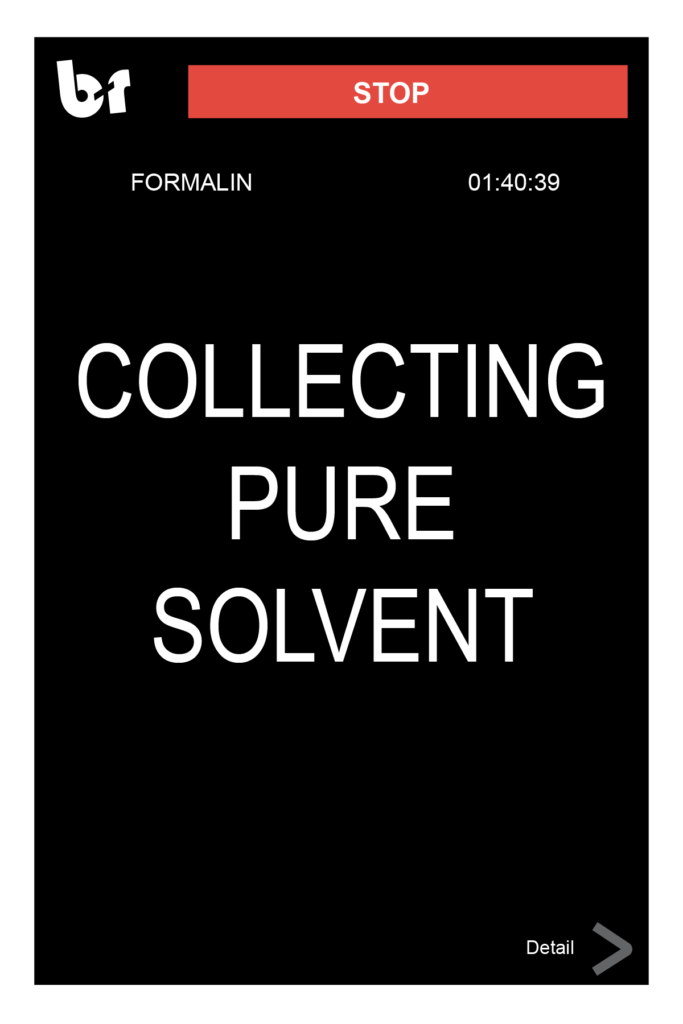 See Current Temperatures and Sensor Outputs
If you are curious, view current system details in the "Details" screen. View boiler and vapor temperatures, current heat rate, vapor, current sensor output and overfill float position. Great for trouble shooting or general interest.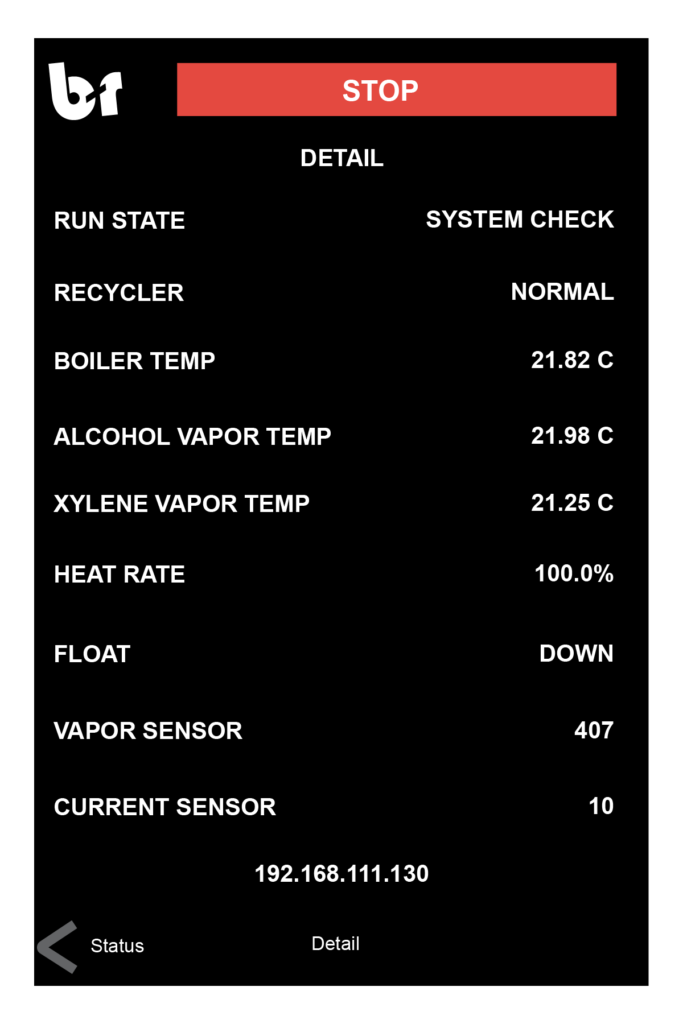 See How the Last Recycling Run Ended
The recycler keeps a record of how the last recycling run ended. (Reached max boiler temperature, reached max vapor temperature, operator aborted the run, or some error.) This information is not normally needed but if the operator suspects that there might have been a problem, it is very helpful for trouble shooting. Any doubts can be resolved quickly.
Connect to WiFi or Ethernet for Remote Diagnostics
The recycler controller has built in Ethernet and Wifi. Connect to the internet and send us the IP address shown on the touch screen so that we can remotely access the controller to perform diagnostics. If internet is not available, remove the SD card and put in in a PC connected to the internet so that we can remotely access the logs on the SD card for diagnostics.