High Purity – fractional distillation give the highest purity THC/CBD fraction. 99+% cannabinoids fraction possible
High throughput – 1 liter/hour for standard model
Larger models available
PC Automation – Get repeatable results with minimal operator attention. Distillation data is automatically logged for future use.
Single Pass – Purify cannabis oil in just a single pass through the distillation system.
Sizes – 1, 2, 3, 5, 12, and 22 liter boiling flask sizes available.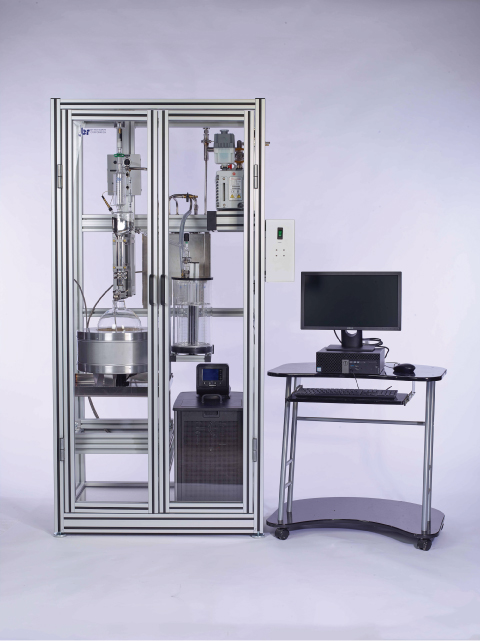 Terpene Trap – efficiently separates light terpenes from the THC/CBD fraction
Double Trapped – twice the efficiency and protection of a single trap.
SS Construction – durable stainless steel gives excellent conduction of heat/cold.
Optional Cold Finger – Replace dry ice with an electronic cold finger.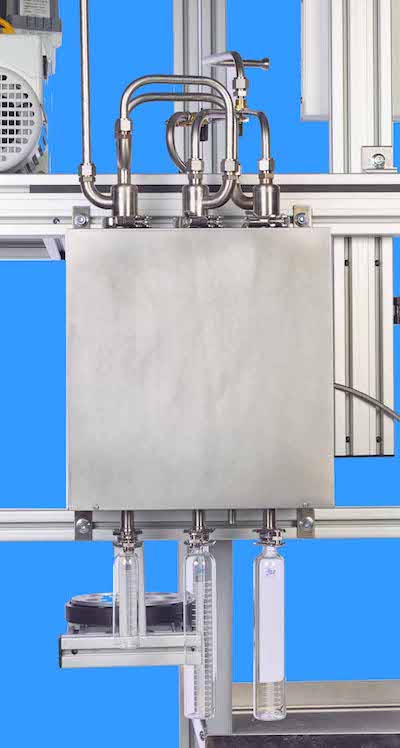 Fraction Collector – allows separate collection of contaminants from the main THC/CBD fraction.
Carousel – rotate the carousel of receivers while under vacuum. Collect up to 4 fractions at a time.
Receiver change – fraction collector can be isolated from the distillation. Remove full receivers while under vacuum and replace with empty receivers.