True boiling point distillation has distillation column packing that has 15 theoretical plates of efficiency. Many different types of packing are currently available. There are two main categories of packing. Structured and random packing.
Pro-Pak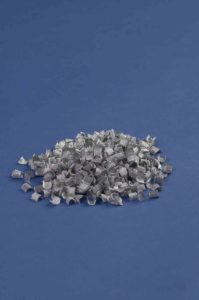 The most popular type of distillation column packing used is called Pro-Pak. Pro-Pak is made by the Cannon Instrument Company.
Pro-Pak comes in 4 and 6 mm sizes. It has high free space (95%) and a high flood point.
Pro-Pak
Column Diameter

25 mm

36 mm
50 mm
70 mm
Packing size
4 mm
4 mm
6 mm
6 mm
Packed height
57 cm
60 cm
80 cm
91 cm
Minimum Sample Size
1.2 L
2.3 L
6 L
15 L
Maximum Sample Size
4.8 L
9.2 L
24 L
60 L
Heli-Pak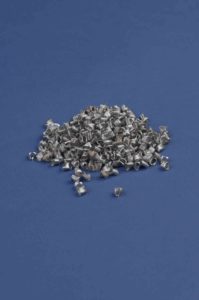 Heli-Pak distillation column packing is made by Reliance Glass. It has lower free space (83%) than Pro-Pak and a lower flood point which makes it less popular.
One advantage of Heli-Pak is that 25 mm diameter distillation column can be used with a crude oil sample as small as 575 mL. This is due to the low "dynamic holdup" of the packing.
Heli-Pak

Column Diameter

25 mm

50 mm
Packing size
SIZE "B" -.050″ x .100″ x .100″
SIZE "C" -.090″ x .175″ x .175″
Packed height
31.5 cm
48 cm
Minimum Sample Size
0.575 L
3.3 L
Maximum Sample Size
2.3 L
13  L
Wire Mesh (Goodloe)
Wire mesh packing isn't seen very often. It is a variety of structured packing. Only one manufacturer still used this packing type.
Wire Mesh

Column Diameter

25 mm

 

50 mm
Packed height

72 cm

99 cm
Minimum Sample Size

0.7 L

4.9 L
Maximum Sample Size

2.8L

19.4 L
Perforated Plates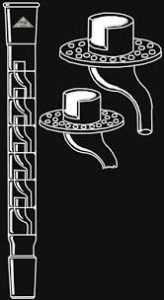 Perforated plates are old school. They work well unless there is a bit of water in the crude oil. However, if the water vaporizes when in between the plates, the distillation column can have a catastrophic failure.  This style distillation column isn't common for crude oil distillation anymore. You may have heard this be called an "Oldershaw column" before.
Perforated Plates

Column Diameter

25 mm

 

50 mm
Number of perforated plates
25
23
Minimum Sample Size
1 L
4.6 L
Maximum Sample Size
4.2 L
10.4  L