Why Choose the B/R Instrument Manually Operated D1160?
by B/R Instrument
There are so many reasons to choose a B/R D1160. Here are a few.
Complete System Includes: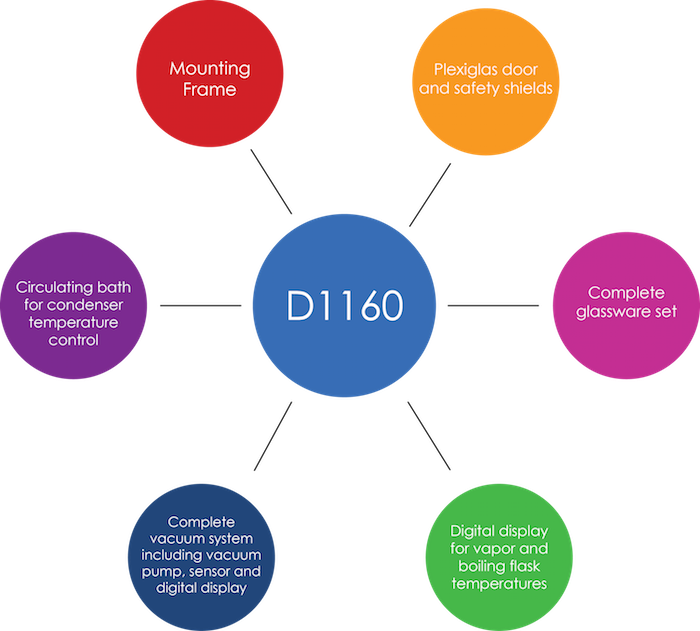 Mounting frame
Plexiglas door and safety shields
Complete glassware set
Digital display for vapor and boiling flask temperatures
Complete vacuum system including vacuum pump, sensor and digital display
Circulating bath for condenser temperature control
Includes everything needed to perform the D1160 test
Easy to operate -Digital temperature and vacuum readouts makes controlling the unit easy. Just set the vacuum level, condenser temperature and adjust the boiling flask heat. It's that simple.
Upgradeable Upgrade to semi-auto D1160 or fully-auto D1160
The manually operated D1160 can be upgraded in the field to the semi-automatic or fully automatic models. The D1160 can change along with you as your needs change.