Why Choose the B/R Instrument Semi-Automatic D1160?
by B/R Instrument
There are so many reasons to choose a B/R D1160. Here are a few.
Complete System Includes: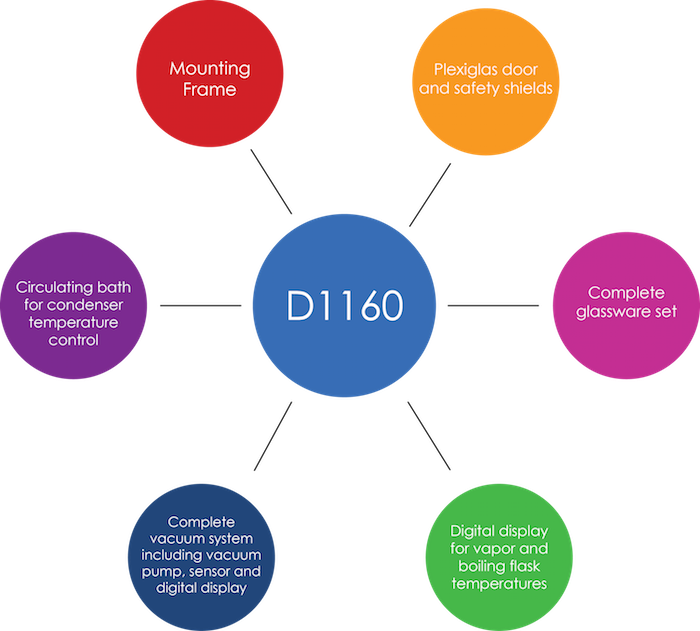 Mounting frame
Plexiglas door and safety shields
Complete glassware set
Complete vacuum system including vacuum pump, sensor and digital display
Circulating bath for condenser temperature control
PC control of the distillation system.
Includes everything needed to perform the D1160 test
Brand name components – this D1160 uses the highest quality components such as MKS vacuum sensors, Edwards vacuum pumps and Polyscience baths. These high quality components will give great performance for many years.
Upgradeable - Upgrade to fully-auto D1160.
The semi-automatic D1160 can be upgraded in the field to the fully automatic. The D1160 can change, as your needs change.