Why Choose the B/R Instrument Fully Automatic D1160?
by B/R Instrument
There are so many reasons to choose a B/R D1160. Here are a few.
Easy Access - Sometimes the sytsem with the smallest footprint can be the most difficult to operate because there just isn't enough room to operate it. The B/R system has a small footprint but still allows enough room for the operator to perform routine tasks.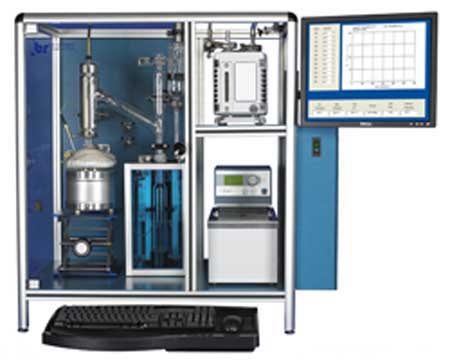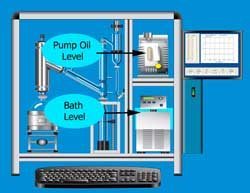 Easy Maintenance - the "open" design makes maintenance simple. Pump oil level and bath level are in the front of the unit and at eye level. It couldn't be any easier.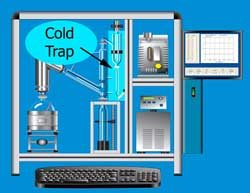 Cold Trap - Ours is in the front of the unit (easy access) and is made of glass so you can see if anything is trapped inside (easy to use). And you can warm up our cold trap between samples as required by ASTM D1160!
Brand name components - This system features well known brand components such as Edwards vacuum pump, MKS vacuum system and Polyscience bath. Strickly, top of the line stuff.