Semi-Automatic ASTM D2892 D5236 Fractional Crude Oil Distillation
by B/R Instrument
Perform ASTM D2892 D5236 crude oil distillation semi-automatically. This crude oil distillation system is highly automated but easily affordable. Everything needed to perform a complete crude oil distillation is included.
Fully Automatic Functions
Fraction Collection
Vacuum Control
Condenser Temperature Control
Reflux Ratio
AET Temperature Calculation
Distillation Column Heated Jacket Control
Recording of Distillation Data
Ending of Distillation and Cool down
Semi Automatic Functions
Heat Control for Boiling Flask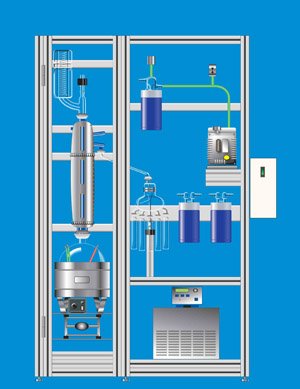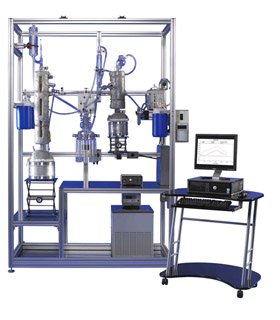 Operator Controlled Functions
Measurement of Receiver Volume
Creating Volume vs. Temperature Distillation Curve
Easy to Use: PC control brings semi-automation to D2892 and D5236 crude oil distillations from beginning to end. New and experienced operators will find this system simple to use. The software steps you through D2892 and D5236 distillations.
Easy to understand software and easy access to all the distillation components makes performing crude oil distillation as simple as possible